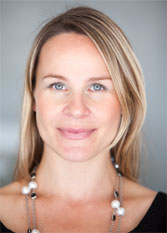 Dr.Muha graduated with honours from the National College of Chiropractic in 1999. Since graduating, Dr. Muha has completed numerous continuing education courses specializing in …
Activator and Thompson Techniques. She has worked in various clinical settings expanding her knowledge, and relationships with fellow health practitioners. Dr. Muha decided on a career in Chiropractic after being adjusted as a child and experiencing first hand how effective a natural approach to disease was. Dr. Muha is sports minded, family oriented and is passionate about her work. She opened King West Village Chiropractic Clinic in 2002 and believes that optimal health can be enhanced through Chiropractic care.
Tuesday – 2pm to 8pm
Thursday – 2pm to 8pm
Saturday (alt) – 9am to 1pm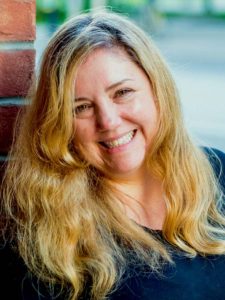 Dr. Walters graduated from the University of Western Ontario with an Honours Bachelor of Health Science in 2007. From there, she attended the Canadian Memorial Chiropractic College, graduating with her Doctor of Chiropractic in 2011.
Dr. Walters enjoys treating her patients with a variety of methods including:
 **Chiropractic adjustments**
**Contemporary/Medical Acupuncture**
**Certified Cupping Therapy Specialist**
**Webster Technique ™ Prenatal Care Certified**
Using an evidence-based approach, Dr. Walters seeks to find the underlying cause of a patient's health issues and improve their overall musculoskeletal health with regular Chiropractic care. Every patient's story is different and Dr. Walters enjoys the challenge of finding the right program of care for her patients to see improvements in their overall health, wellness and function.
Monday – 3pm to 7pm
Wednesday – 3pm to 7pm
Friday – 10am to 4pm
Saturday (alt) – 9am to 1pm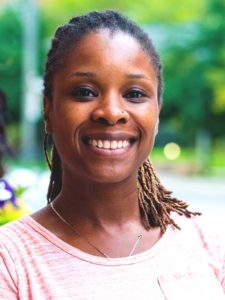 Denise obtained her Massage Therapy diploma from Everest College in 2006, and continued her education in obtaining her advanced Massage Therapy diploma from Centennial College in 2008. Her philosophy is …
learning how to maintain a state of balance in all aspects of life, mind, body and spirit.
Denise has extensive experience in providing Therapeutic Massage to terminally ill patients, pre and post natal women, infants and people suffering with sports injuries. She believes in educating her clients on the benefits of Massage Therapy, and on the importance of maintaining a state of wellness.
Massage Therapy is a valuable tool for treating injuries, coping with occupational stresses and chronic pain, as well as increasing overall relaxation. Most recently she has studied the benefits of using essential oils and their application in everyday use for the treatment of many conditions including stress, allergy, pain, migraines, etc.
Thursday – 1pm to 7pm
Saturday – 9am to 2pm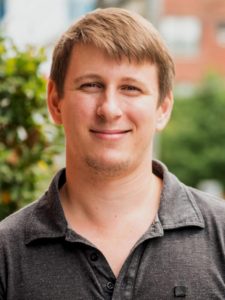 Nikolai graduated from Everest College in Fall 2012 with honors and received the Registered Massage Therapist licence in January 2013. He is trained in variety of techniques including …
Swedish Massage, Deep Tissue, Myofascial Release, Trigger Point and Stress Relief Therapy.
Nikolai is excited about new career that can bring balance and well being to his clients. He believes that massage therapy is a great modality to combat everyday's stress and to prevent future pain, injuries and illness.
Tuesday – 1pm to 8pm
Saturday – 10am to 3:30pm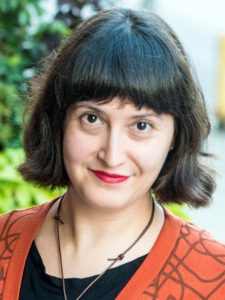 Sheena graduated with honours from the Canadian College of Massage & Hydrotherapy in 2014. Her style can be described as rhythmic & specific, working as deep as the tissues allow all while inducing a serene sense of calm and …
balance to combat the stresses of everyday life. She likes to tailor each treatment uniquely to meet client goals, and then aim to extend the pain and stress reducing benefits with various home care recommendations.
Anxiety & stress reduction, TMJ dysfunction and intra-oral, migraines & headaches, sinusitis/congestion, prenatal/perinatal, and whiplash are just some of the many specialty treatments Sheena performs on a regular basis.
Sheena has always had a very keen interest in biology, anatomy, and evolutionary sciences. She loves educating people about their anatomy and coming up with the best modalities and care to best suite each client's needs. She looks forward to working with you.
Monday – 2pm  to 8pm
Tuesday – 2pm to 8pm
Wednesday – 2pm to 8pm
Thursday – 2pm to 8pm
Friday – 11am to 6pm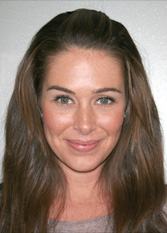 Marion Penny took an active interest in anatomy, exercise, sports medicine and body mechanics and returned to school to complete the Registered Massage Therapy program at Sutherland Chan in 2008. Marion combines the clinical skills learned at Sutherland Chan with her passion for educating her clients on the importance of maintaining optimal health. …
Marion worked alongside the various healthcare specialists at Lyndhurst Spinal Cord Rehabilitation where she experienced the benefits of Massage Therapy on spinal cord injuries as well as central nervous system impairments. At Women's College she worked in the high risk pregnancy unit assisting pre and post-partum women. Marion continued her clinical practice at Princess Margaret Hospital assisting patients and increasing her knowledge of oncology.
Marion primarily practices deep tissue Swedish massage and also utilizes her training in lymphatic drainage, joint mobilization, patient education, pregnancy care and oncology. While Marion's experience is varied, her passion lies in sports massage, pre and post-pregnancy care and complex medical conditions. Marion is continuously expanding her clinical skills and is looking forward to meeting new clients at King West Village Chiropractic Clinic.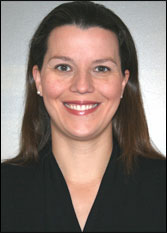 Tara received her Honours Bachelor of Kinesiology from McMaster University, and her doctorate in naturopathic medicine at the Canadian College of Naturopathic Medicine (CCNM) in 2006. She completed her clinical training at the Robert Schad Naturopathic Clinic in Toronto …
and spent 4 months on a clinical externship with Dr. Gurdev Parmar, ND at the Integrative Health Clinic in Fort Langley BC. Dr. Tara Sloan is a licensed Doctor of Naturopathic Medicine (ND), registered with the BDDT-N. She is an active member of the Ontario Association of Naturopathic Doctors (OAND) and Association of Perinatal Naturopathic Doctors (APND) through whom she completed her naturopathic doula training.
Tara enjoys working with patients of all ages and has a strong belief that if you understand your health then you will be more successful at reaching your goals. She works closely with her patients to educate them, and create individualized treatment plans which ensure optimal compliance and therefore optimal healing. Working with Dr. Sloan, you can expect a holistic approach using both Eastern (traditional) and Western (evidence-based functional medicine) approaches.
Dr. Sloan is trained in Physical Examinations and Diagnostics, Acupuncture and Traditional Chinese Medicine, Botanical (Herbal) Medicine, Clinical Nutrition, Dietary Supplements, Homeopathy, and Lifestyle Counseling. She has a special interest in women's health (including fertility and pregnancy), pediatrics, digestive disorders, allergies, dermatology and weight management.
In addition to core naturopathic treatments Tara offers facial rejuvenation acupuncture – a non-surgical method of reducing the signs of the aging process. It is a rejuvenation and revitalization process designed to help the whole body look and feel younger.
Tuesday – 10am to 2:30pm
Thursday – 5:30pm to 8pm
Saturday – 10am to 2pm